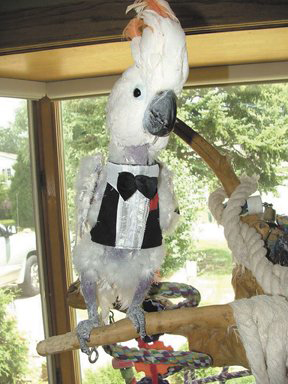 The Refuge for Saving the Wildlife, Inc., a nonprofit rescue and adoption shelter for exotic birds dedicated to educating the public on avian issues, is hosting its annual five-mile fund-raising walk through Glencoe and Winnetka at 9 a.m., September 19.

The event honors Sigh, a Moluccan cockatoo and the embodiment of the rescue's ideals. He arrived at the refuge shortly after its incorporation, at the age of 25, and recently crossed over the rainbow bridge.

The purpose of the walk is to celebrate Sigh's life, help build public awareness about rescued birds and raise much-needed funds to help Sigh's feathered brothers and sisters.

Read more: Fundraising Walk to Promote Exotic Bird Adoption and Education