Details

Hits: 62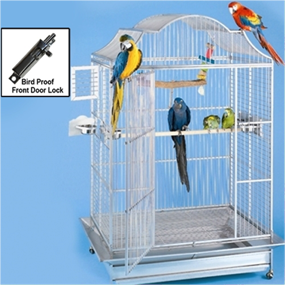 We have three cages for sale. Contact us if you are interested.

Product ID: 506_SS_Matte - $500 OBO (2 cages)

Lead and zinc free, this stainless steel will not rust!

Height: 6 ft. 8 in. x Width: 4 ft. Weight: 280 lbs. Inside Height: 5 ft. 6 in. Depth: 3 ft. Optional: Java wood perches 2 1/2 to 3 1/2 in. in dia. for your larger Cockatoos & Macaws.
Details

Hits: 271

The Refuge for Saving the Wildlife, Inc. is hosting a memorial walk for one of our permanent residents, Sigh, a Moluccan Cockatoo, who has recently gone on to the Rainbow Bridge. Sigh came to the refuge in early 2000 when he was in his mid-20's. He was featherless, fearful and unable to move very well. After years of medicines, therapies and love, Sigh became a very trusting, loving and active bird until his untimely death in 2015.

Come celebrate his life and help raise public awareness about rescued birds and much needed funds to help the brothers and sisters Sigh has left to fill the void from his passing. Sigh will be sadly missed by all who knew him.


Details

Hits: 254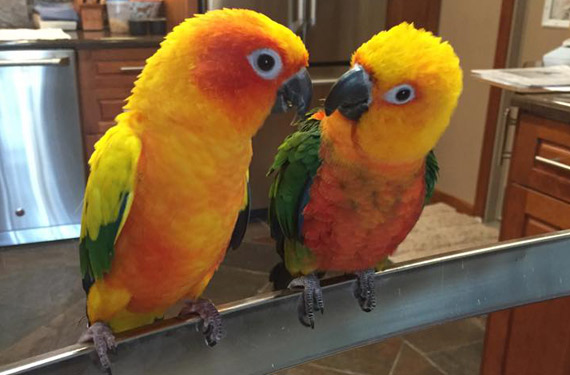 Welcome El and Reno! They are recent arrivals at the Refuge and will eventually be up for adoption. Reno, a Sun Conure, is on the left and El, a Jenday Conure, is on the right.

Check back for new updates about the two!