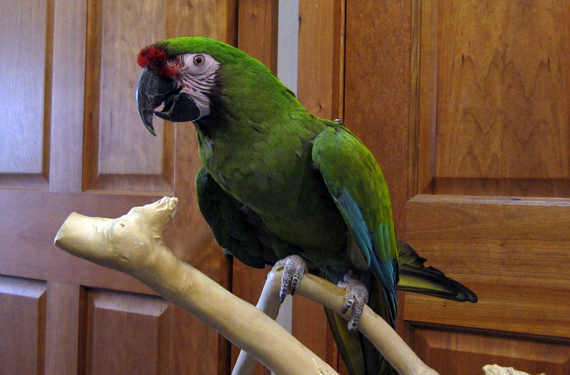 Want to help parrots, but don't know where to start? With countless ways to become involved to help, it's easier than ever to join in A Refuge for Saving the Wildlife's lifesaving efforts.
The quickest way for you to support our cause is by making a donation. Donations, such as yours, help to fund our organization and care for parrots until we find them a forever home.
Volunteering is another great way to become involved with our organization. Volunteering is a great way to help parrots and meet other caring individuals like you! There are a number of opportunities to lend a helping hand at the Refuge.
---
Shop at AmazonSmile and support us
For eligible purchases at Amazon, the AmazonSmile Foundation will donate 0.5% of the purchase price to the customer's selected charitable organization. Please choose Refuge for Saving the Wildlife.
After you sign up to support us, you must access Amazon with the AmazonSmile URL of https://smile.amazon.com for this to work. Click this link and bookmark the page and never forget. Thank you for your support.