Fostering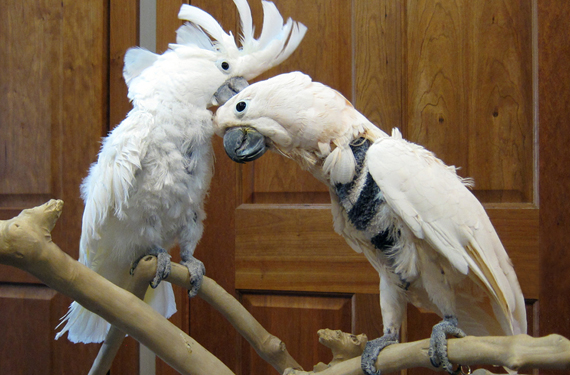 If you love birds but cannot adopt please consider becoming a foster home! This can make a big difference in a homeless bird's life. A Refuge for Saving the Wildlife uses foster homes to provide birds with the care and socialization they need while they await their forever homes. Foster homes become acquainted with a bird's unique personality and behaviors, and they can share their knowledge with prospective adopters. This knowledge allows adopters to make an informed decision on which bird best fits their lifestyle and expectations.
A foster home requires a dedicated and understanding person and/or family. It should not be taken on lightly. Birds that are fostered are potentially disturbed by the changes to their environment and may require extra effort to ensure they remain healthy and happy.
Before you make the decision to foster, you should consider the space the bird will need in your home and the time you will need to spend caring, feeding, and socializing the parrot. Those who foster need to have the time, space, and desire to interact and socialize the bird daily. Because many birds that end up in rescues and shelters have come from situations where they were neglected or abused, it's important that you are available to spend time socializing and conditioning the parrot to accept human interaction.
Fostering is a also a great way to "get your feet wet" if you are interested in adopting. It is important you understand the responsibilities of having a parrot before committing to a lifetime of caring for a parrot.
If you would like to have the rewarding experience of caring for birds get started by completing our application.
Steps for Fostering
Please read the following steps for fostering before submitting an application:
To be considered for our fostering program you will need to volunteer for six months before applying. This time is needed to make sure that you will be able to handle the bird you are fostering.
Complete the Foster Home License Application. Once we receive your completed application, your information will be reviewed by the Adoption Committee.
Upon acceptance as a foster home, you will be required to pay a $25 fee to receive your foster license through the Illinois Dept. of Agriculture, Bureau of Animal Welfare.